OUR COMPETENCES
We are ready to turn your ideas into reality!
Our company is characterized by complete flexibility and versatility in the field of metal and plastic processing. As an experienced contract manufacturer, we offer a wide range of manufacturing and machining processes to our customers, so we can meet a wide range of customer requirements. We are constantly expanding and optimizing our competences, procedures and processes. We are happy to help you either in the product development phase or in prototype production.
Classic processing methods such as metalworking, punching, injection moulding, and assembly are the basis where we manufacture small and large series of one-component and assembled parts based on extensive know-how and decades of experience.
One of our specialties is the production of insert and deposit products, in this field we are not only contract manufacturers, but also real problem solvers. Our customized hybrid plastic and metal parts are in demand in a wide variety of industries.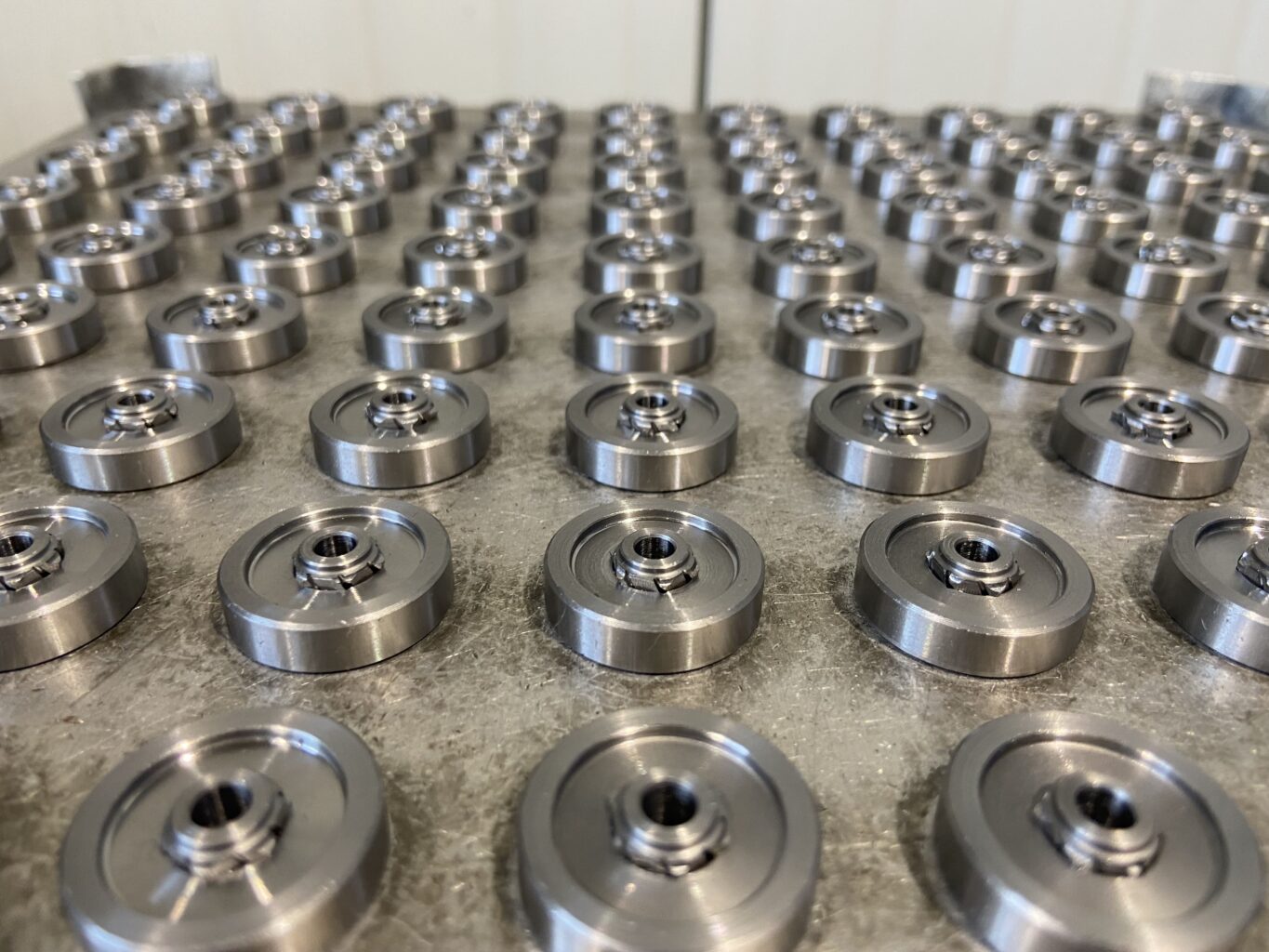 METALWORKING
It is part of our core competences
Manufacture of small and medium-sized parts – shafts, gears – from raw material to complete parts.
Our main technologies: turning, milling, gearing, surface and heat treatment, pressing, washing, conservation.
Punching
Flexibility and versatility
We are at home in punching: our German company has 6 high-performance punching machines (up to 100 t closing force), and we typically work with punching machines integrated into the production process at our Hungarian site.
We offer our customers a wide range of punched parts, which is made possible by various production processes (e.g. free-falling, multi-stage punching) as well as post-finishing processes (surface treatment, e.g. electroplating, abrasion, etc.).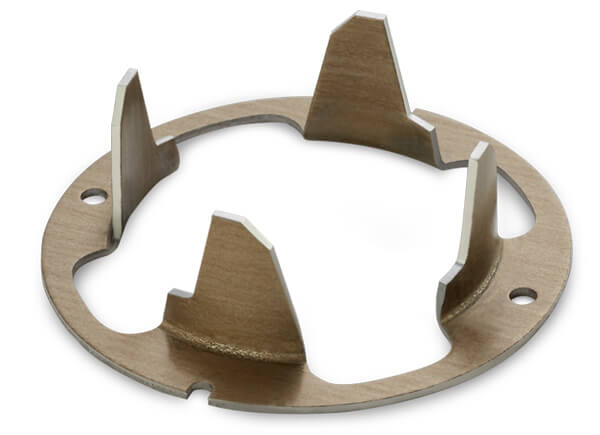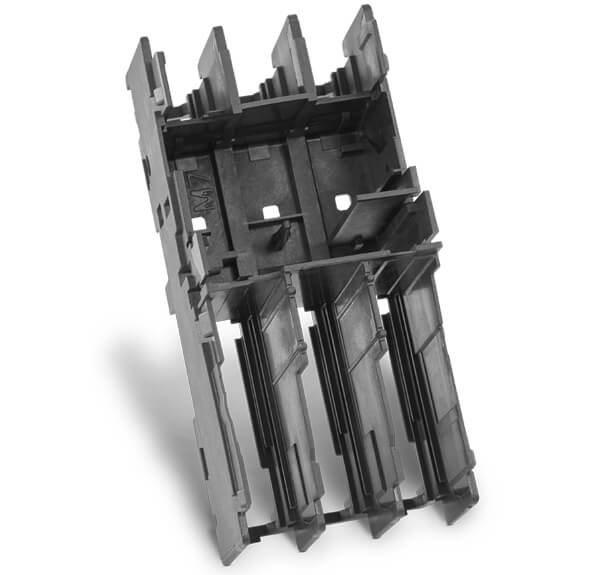 INJECTION MOULDING
We perfect the plastic
At our site in Hungary, 21 injection moulding machines operate in the closing force range of 25-250 t. Our modern and efficient machine park ensures the satisfaction of customer requirements, whether it is free-falling, inserted, hybrid parts for various industries.
INSERT PARTS OF PLASTIC MATERIAL AND METAL
For demanding usage
Hybrid components made of plastic and metal (e.g. contact modules, connectors) are high-quality products without the control, communication or sensor technology is now inconceivable and in high demand in various industries, such as automotive, mechanical engineering, energy and electricity, healthcare, etc.).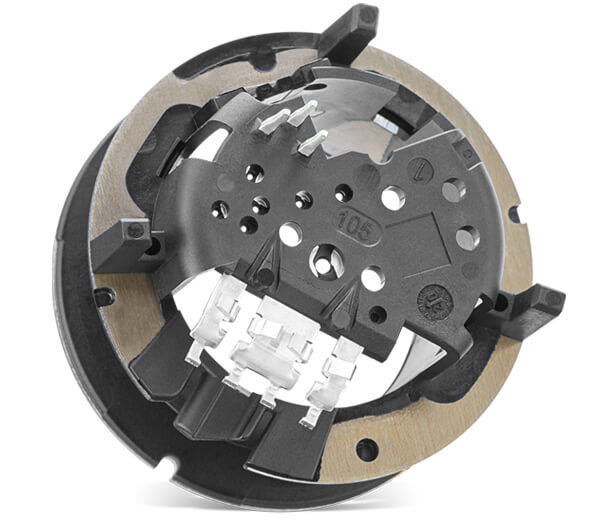 LOOKING FOR A PARTS MANUFACTURER?
WE ARE THE SOLUTION!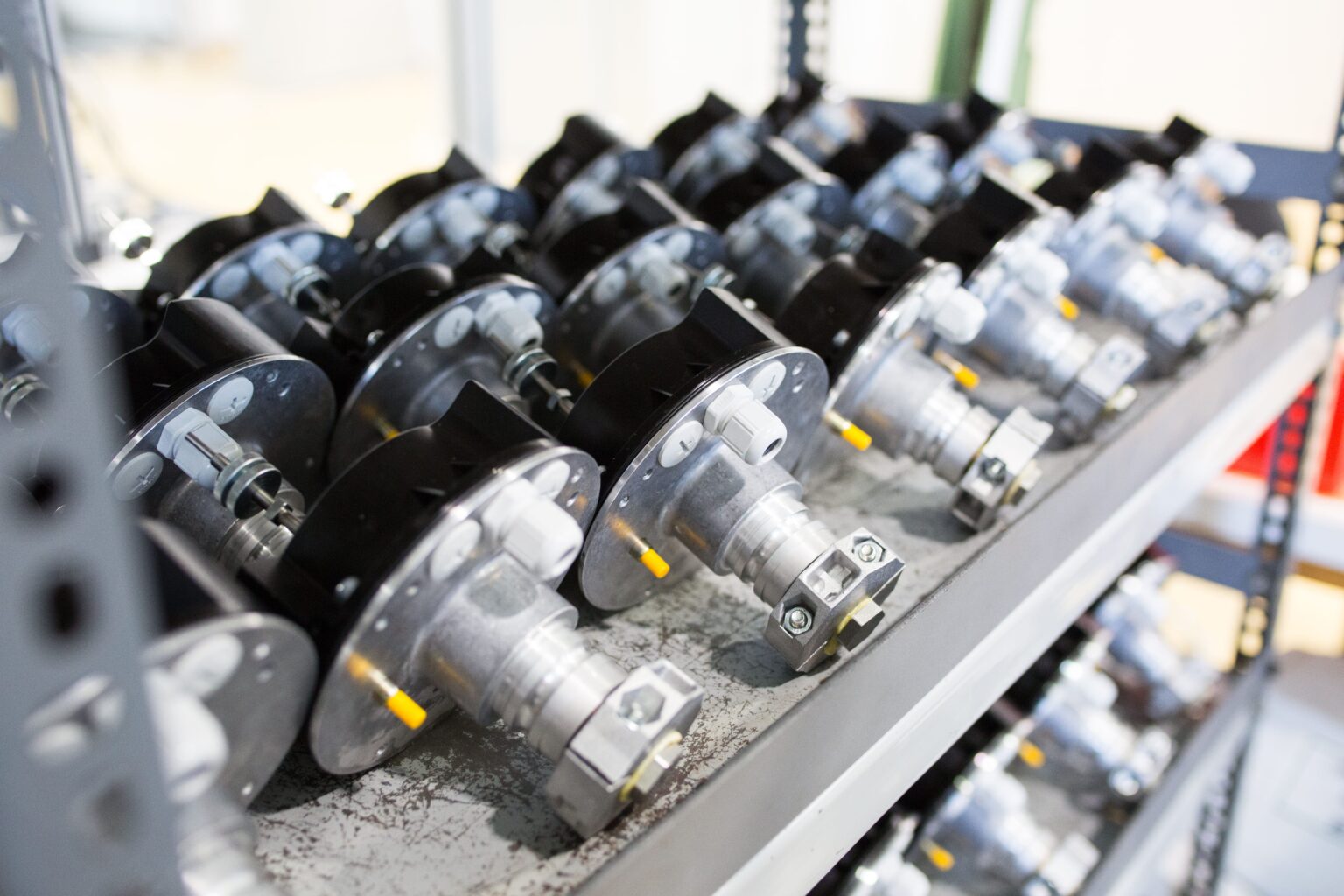 ASSEMBLY
Beyond manufacturing
One of our competences in Hungary is assembly. We have been assembling gearboxes, propulsions and connectors since the end of the 90's and we are developing our processes even further. We assemble products for our customers from the metal and plastic parts we manufacture and the parts we buy. The increased prevalence of electronics is becoming more and more common in this field as well, in connection with which ESD protection and related tasks are gaining ground in our everyday lives.
ULTRASONIC WELDING
As a direction of further processing
Ultrasonic welding of plastics has been a modern technology used in our company for many years. Ultrasound can be used to seal plastics to make them airtight, waterproof and oil-tight. During the welding of thermoplastics, the material vibrates locally and the insoluble bond is formed in a very short time due to the vertical vibration. The quality of the welding is very even for the great satisfaction of our customers due to the constant, well-controlled and energy transfer covering a small area of the welding.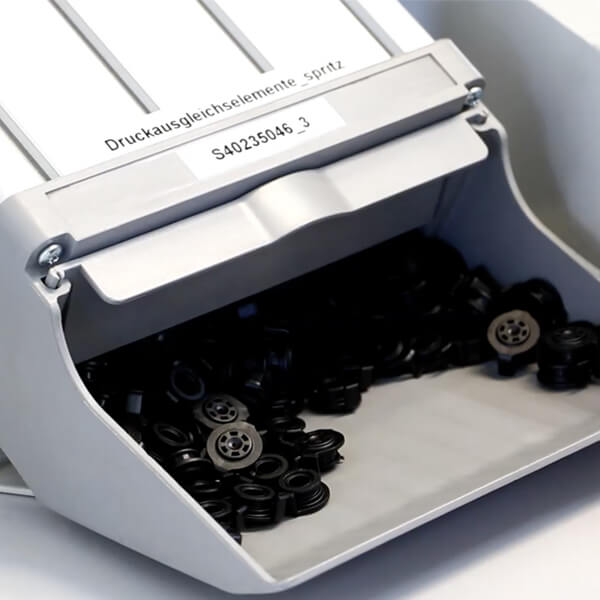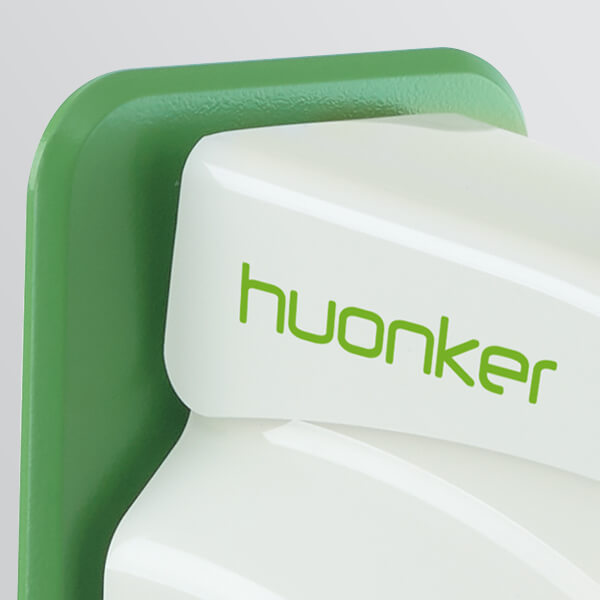 PAD PRINTING
Fast, flexible and unique
Pad printing is an indirect printing process in which the ink in the recesses of a cliché is transferred to the part by means of a pad. The process is named after the flexible special silicone swab. One of the biggest advantages of pad printing is its ability to take on the shape of the workpiece surface. As a result, a print image of a flat cliché can be printed not only on a flat but also on a concave or convex surface. The other big advantage is that printing is fast, as a few microns of applied ink dries in seconds. This allows the workpiece to be gripped immediately and mounted if necessary.
COST EFFICIENT MANUFACTURING
Take advantage of our opportunities
Excellent value for money and customer satisfaction are our primary goals. Our technologies and sites allow for flexible manufacturing at optimal costs. At our site in Germany, automated production and, in connection with this, the production of large-scale products take place. At our site in Bicske (Hungary), small and medium-sized series are characterized by manual, semi-automatic and automated production processes.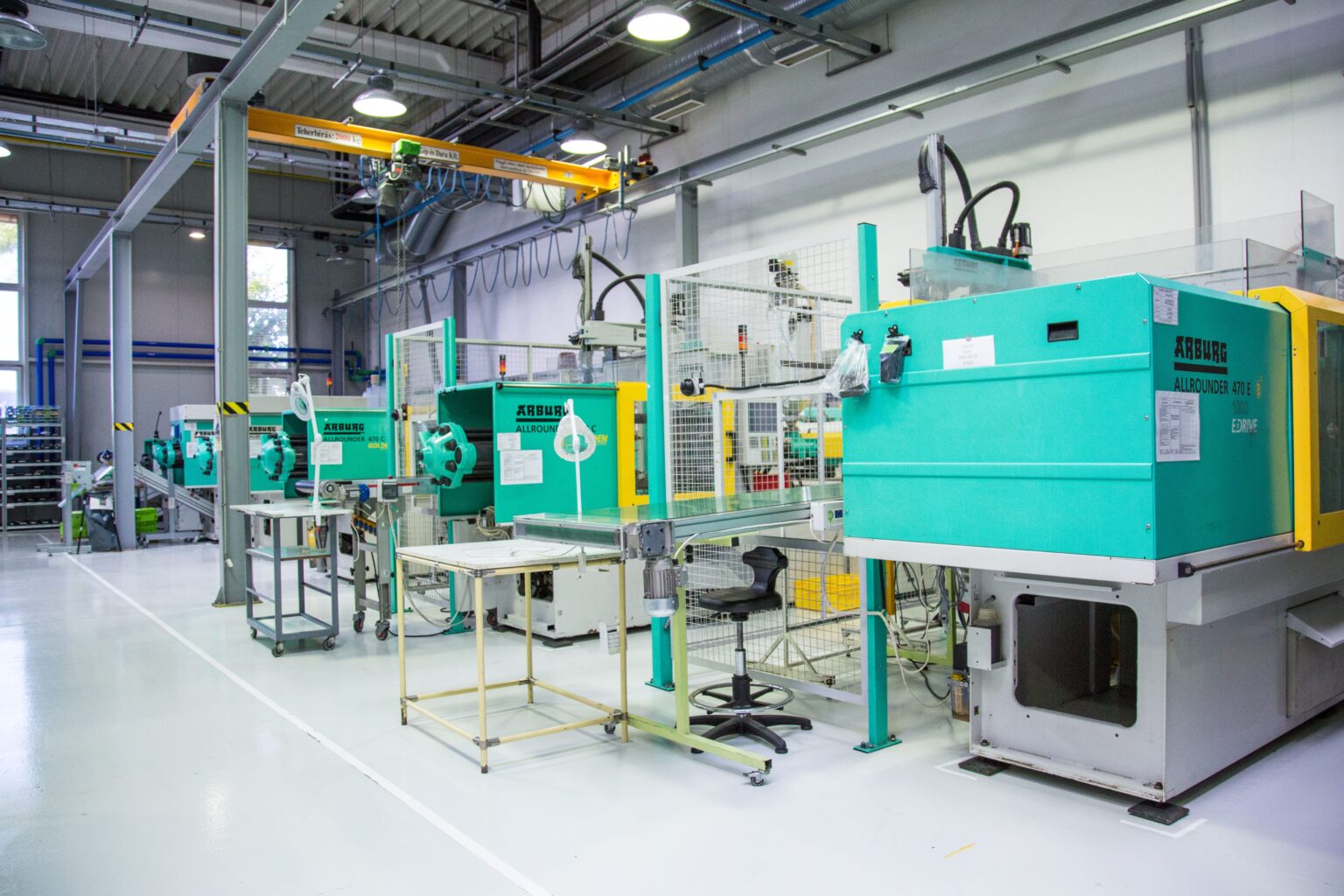 CAN WE HELP?
YOU WE WILL BE IN GOOD HANDS WITH US!
OUR MOTTO
Customer satisfaction is our guiding principle
Our solutions are used in many industries and applications, and the need for quality and reliability is universal, whether it's technological expertise or consulting, or other services for our customers.
We work in an area where precision knows no compromises. We are working for the the future where tomorrow's world will have ever increasing standards.
Honesty, accuracy, reliability…
Some people consider these values to be old-fashioned, we think they are universal and timeless.
So "turning your ideas into reality" is more than just a slogan for us.
This is more of a vow that Huonker Hungária Kft. has been sticking and adhering to for decades.
DO YOU HAVE A QUESTION?
CONTACT US!
We are here to help. Just contact us…